Kennel Club Good Citizen Dog Scheme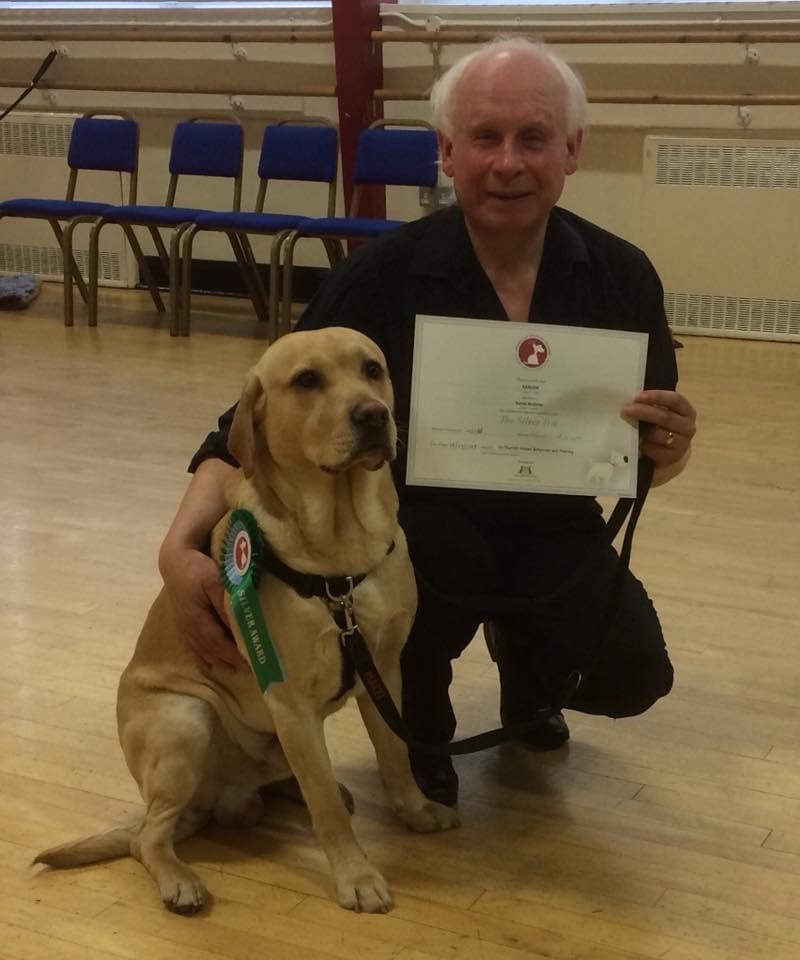 The Good Citizen Dog Scheme is the largest dog training programme in the UK. It's aim is to promote responsible pet ownership by teaching dog owners practical dog training skills, which are used in everyday life situations, it also helps enhance a dog owners relationship with their dog and make the community aware of the benefits of dog ownership.
The scheme incorporates 4 award levels, each is a natural progression and aims to build understanding and knowledge for both dog and owner. We work towards the Puppy Foundation and Bronze Awards in the Progress Class courses. Once these are completed you can continue the training and socialisation process by working to Silver and Gold levels in the Advancers Class.
PUPPY FOUNDATION AWARD
For dogs under 1 year of age on completion of the course. The Puppy Foundation Award aims to provide a means of socialising puppies and to lay down a foundation for education and training. On successful completion of the course, puppies will respond to their handlers and the handlers will have an awareness of the responsibilities of dog ownership. The inclusion of play exercises adds an extra dimension to the dog's life and can be used to make training fun. Constructive play and suitable incentives are encouraged within the puppy training programme. Exercises in the level will include:
Cleanliness & Identification
Attentive response to name
With a placid dog unknown to the puppy
With an adult person unknown to the puppy
Handling & Inspection to maintain health.

Recall

Basic puppy positions

Walking in a controlled manner

Take an article away from puppy
BRONZE AWARD
For dogs of any age. No previous levels are required. The emphasis is placed on the handler's ability to handle, control and generally care for their dog in a domestic environment. Some exercises will be extensions of the puppy foundation award. The Bronze Award aims to produce a dog that will walk and behave in a controlled manner on the lead, will stay in one position on command and allow its owner to clean, groom and inspect it. The dog must also be able to positioned by its handler for inspection i.e. stand, sit or lie down on either side or on its back, all on the lead. The dog must come to hand when called. Exercises in this level will include:
Cleanliness and identification

Collar, lead and equipment

Walk on lead

Control at door/gate

Controlled walk amongst people and dogs

Stay on lead for one minute

Grooming

Examination of the dog

Return to handler

Responsibility and care
SILVER AWARD
For dogs of any age and must have completed the Bronze Award. The Silver Award aims to build on the skills learned in the Bronze Award whilst increasing the level of difficulty. The Silver Award is a natural progression of dog training skills and introduces new concepts as the controlled greeting, road walk and vehicle control exercises which are important in everyday life situations. Exercises in the level will include:
Stay in one place for two minutes
Come away from distractions
GOLD AWARD
Dogs must be a minimum of 12 months old and must have successfully completed the Silver Award. The Gold Award is the highest level of achievement in the scheme. It builds upon the skills learned in the Silver Award and develops more advanced training skills of the dog and the handler. Exercises in this level include: